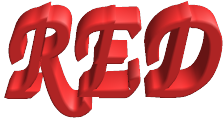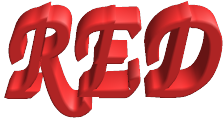 RESP charge derivation using the
Ante_R.E.D.-1.x & R.E.D. III.x programs
F.-Y. Dupradeau
*
Université de Picardie - Jules Verne, Amiens
P. Cieplak
Sanford Burnham Prebys Medical Discovery Institute, La Jolla, CA
January 12th, 2012
Add Figure 1 in the Mini HowTo.
March 24th, 2010
Source code update to make it W3C & CSS compliant.
July 1st, 2010
This tutorial has been updated in agreement with the new features incorporated in R.E.D. III.4 and R.E.D. IV version June 2010.
November 1st, 2011
Introduction of a new force field library file format: The mol3 file format.
Waiting for the first report...
Date: Description of the problem: Location in the Tutorial
Should you find any mistake in this tutorial, please, send me an e-mail:



If you have questions about this tutorial, please, send your emails to the q4md-forcefieldtools mailing list.

We will answer to the queries about the q4md-forcefield tools in the Amber or CCL mailing lists as well.
Release of this tutorial: April 13rd, 2007.
Last update of this tutorial page: January 12th, 2012.

Charge derivation data free for download.
Université de Picardie Jules Verne. Sanford Burnham Prebys Medical Discovery Institute.
© 2009-2022. All rights reserved.