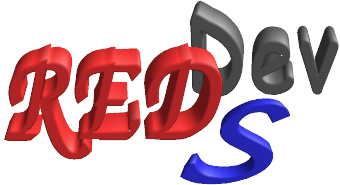 Documentation for R.E.D. Server Development/PyRED


- General information about the PDB input and configuration files: the readme.txt file.
- The System.config and Project.config configuration files.

- Create an archive to upload the input files.
- The charge models and force field sets handled by PyRED.
- Request the use of a powerful node.

- PyRED news
- Bugs & new features.



- Use the Demo service to study key features.
- Use the q4md-fft builder to create PDB input files for PyRED.


- The resp program from q4md-fft.

- Frequently asked questions: FAQ.
- A Mini How-To to prepare input files.
- A complete Tutorial.
- The q4md-fft mailing list.

- The qstat web link to follow the status of a job.
- The web link to kill a job.



Last update of this web page: September 5th, 2023.

Université de Picardie Jules Verne. Sanford Burnham Prebys Medical Discovery Institute.
© 2009-2023. All rights reserved.